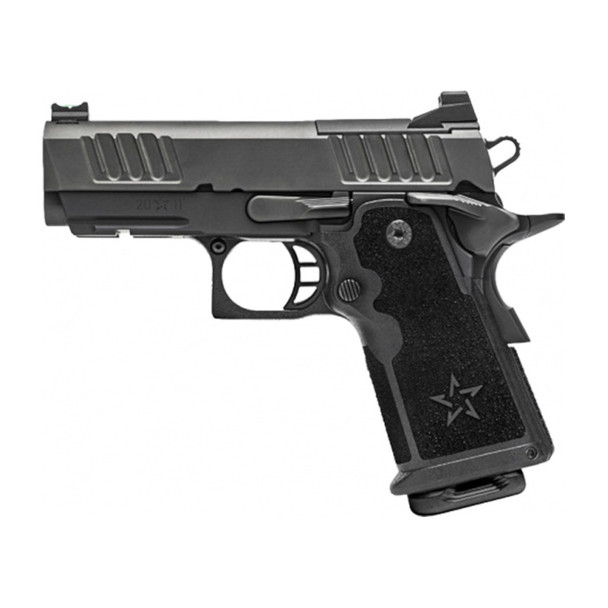 4.4 inch bull barrel
CS frame
G2 Tac Texture grip
Iron Sight
DLC coated black slide
Have you been looking for a modern classic that has been approved for duty by more than 450 law enforcement agencies? Staccato P is exactly that! 4.4 inch bull barrel, CS frame and G2 Tac Texture grip for a comfortable and ergonomic feel. Iron sights allow for precise aiming, while the DLC coated black slide provides a sleek, modern look. Staccato P also features a Dual Recoil Spring System to reduce felt recoil while providing superior accuracy and reliability. With its reliable performance and superior craftsmanship, STACCATO 2011 Staccato P is the perfect choice for any serious shooter!