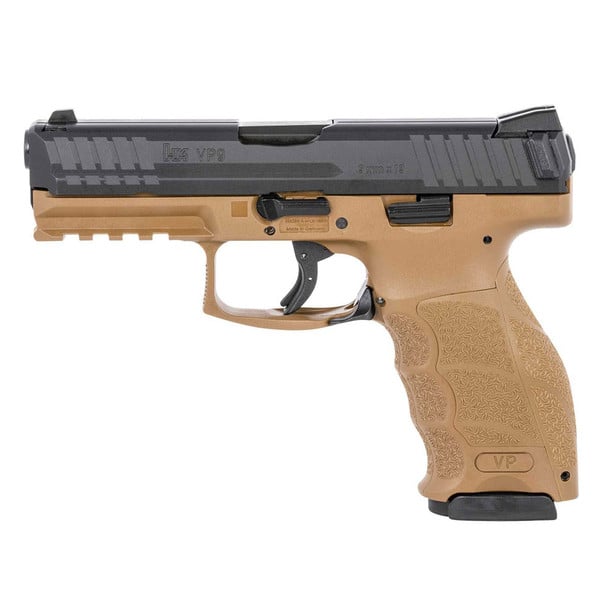 4.1in cold hammer-forged barrel
3 dot radioactive luminous sights
Polymer frame
Ambidextrous slide and mag release
Picatinny rail on bottom
Machined steel slide
The HK VP9 Pistol is a remarkable firearm that caters to an array of applications, from sport shooting to defense. Its unique design boasts a "light pull" trigger system and an ergonomic grip that can be customized with three interchangeable backstraps and six side panels to accommodate users with varying hand sizes. Equipped with ambidextrous controls, the HK VP9 caters to both left and right-handed shooters, while its patented rear-mounted charging supports provide enhanced gripping leverage when racking the slide rearward. Why not experience the outstanding performance and adaptability of the HK VP9 for yourself? We invite you to visit GRITR Range, where you can rent this exceptional pistol and discover firsthand what sets it apart from the rest.