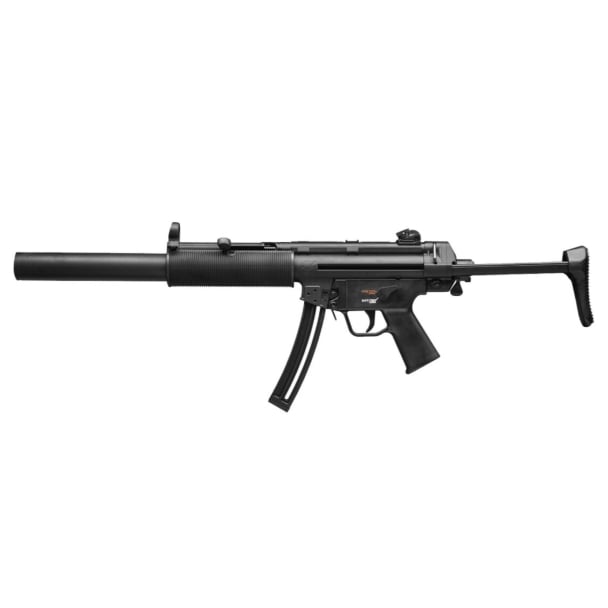 Retractable Stock
Single-Stage Trigger
Adjustable Rear Sight (Windage, Elevation)
Faux Suppressor Muzzle
Safety Selector Switch
MP5 submachine gun is easily one of the most famous gun designs in the world. MP5 available at our range provides an authentic look, feel and features of the HK MP5 in a semi-automatic .22LR caliber. This iconic firearm is an excellent choice for those who are looking for a reliable, lightweight and easy to use firearm that makes you feel like you've came straight out of action movie. Its adjustable stock makes shooting extremely comfortable, while the single-stage trigger provides smooth, consistent firing. So, whether you're looking for a graet sub-caliber trainer, a suppressor host, or just want the one of the best .22 LR guns on the range, look no further.