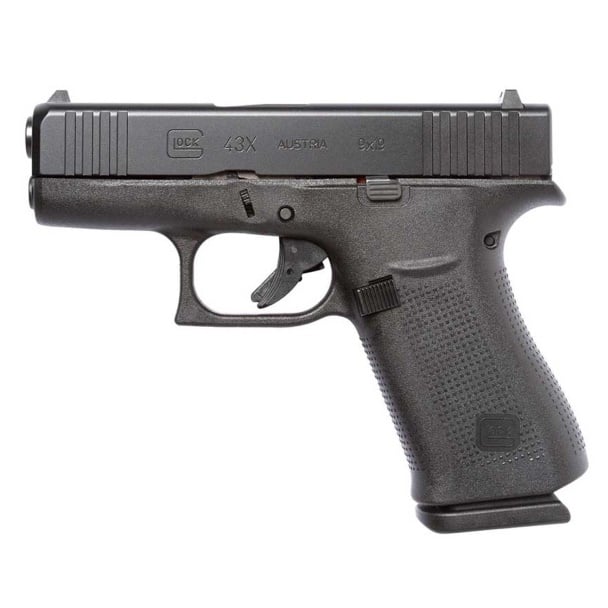 Short trigger distance
Built-in beavertail
Reversible magazine catch
Match-grade Glock Marksman Barrel (GMB)
Precision-milled front serrations
Fixed sights
Compact Slimline frame
Black slide finish
Glock 43X is a reliable and lightweight option that been proven to be one of the best handguns. Among many of it's features are things you'd expect from Glock's pistol: short trigger distance, built-in beavertail, and reversible magazine catch for ambidextrous use. Match-grade Glock Marksman Barrel (GMB) provides improved accuracy, while compact slimline frame ensures a comfortable and secure grip. Black slide finish provides durability and adds to the classic look, while balanced versatile grip helps with comfortable and accurate shooting. G43x is the perfect choice for anyone looking for reliable performance in any situation.