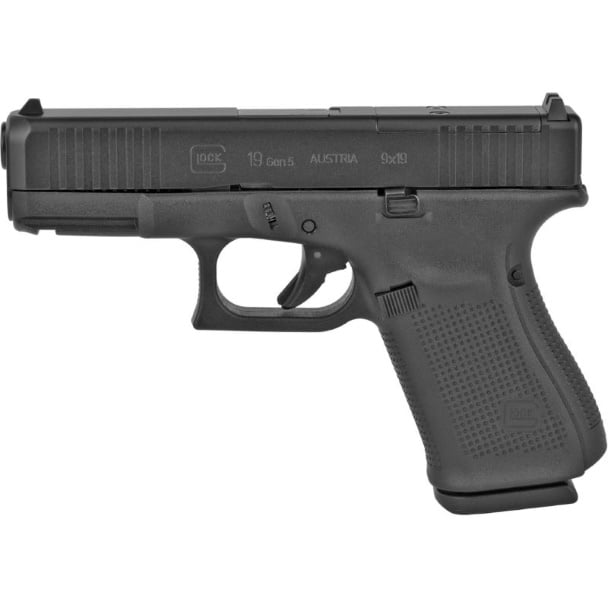 Glock Gen5 Magazine
Modular Backstraps
Enlarged Reversible Mag Catch
RTF (Rough Textured Frame)
nDLC Coating
Ambidextrous Slide Stop Lever
Glock Marksman Barrel
GLOCK 19 is a prime example of classic handgun design. It features a modular backstrap for a personalized fit while staying compact and versatile due to its reduced dimensions. Enlarged reversible mag catch helps with quick and easy reloading. Glock 19 comes with a rough textured frame (RTF) that provides a secure grip and nDLC coating for improved durability. One of the other G19 features is an ambidextrous slide stop lever, which allows to manipulate the slide lever no matter if you're left or right-handed. Renowned Glock Marksman Barrel provides accuracy and reliability that Glock is so famous for. This combination of features makes G19 one of the best handguns on the market today.