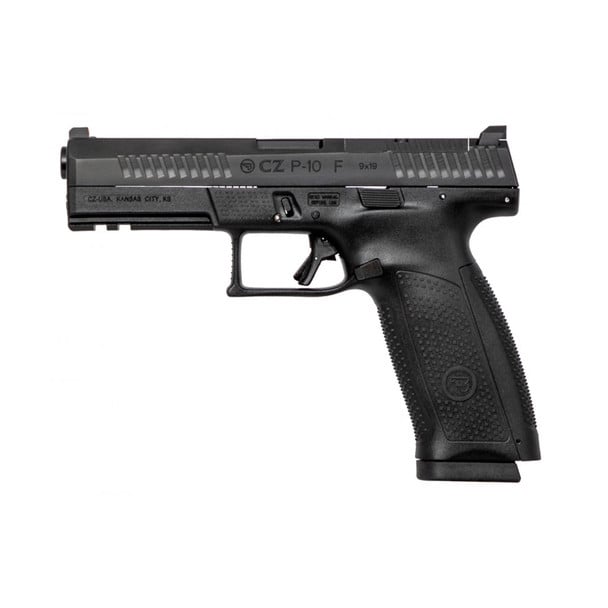 Full Size Model
Front tritium night sight, rear serrated combat sight
Striker Fired
Firing Pin Block Safety
Trigger Safety
Fiber Reinforced Polymer Frame
Black Nitride Slide
Black Frame
The P-10 F is a full-size 9mm pistol boasting an impressive 19+1 capacity. Its longer slide and barrel significantly improve its sight radius, making it even more accurate. Additionally, the added weight of the P-10 F helps shoot flatter and reduces felt recoil. The new reversible magazine release is swappable within a few minutes. The pistol is highly ergonomic – thanks to an upgraded grip angle, you don't get the "brick-in-the-hand" feeling common among many striker-fired handguns. Plus, the generous trigger guard allows for gloved use while being undercut to accommodate as high a grip as possible. The P-10 F's trigger minimizes creep and stacking, averaging a clean 4.5-5 lb pull with a short, positive reset. The pistol is fitted with metal tactical 3-dot sights.