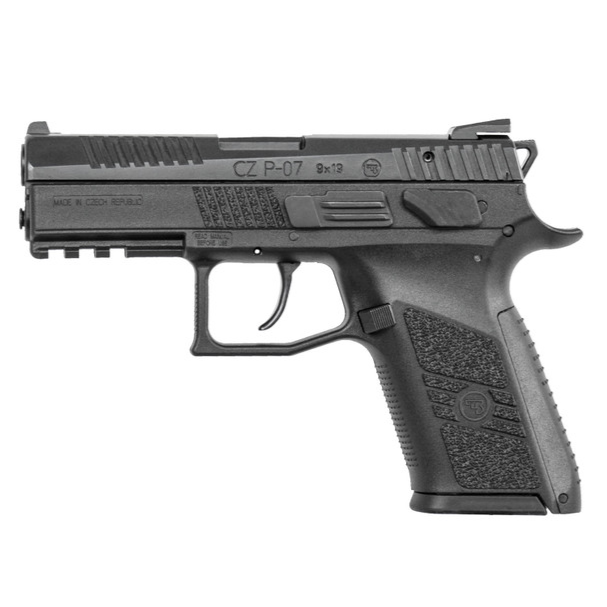 Nitrated slide finish
Increased corrosion resistance
Comfortable for all-day carry
Snag-free hammer and forward cocking serrations
3 dot sights
Shares the P-09's updated trigger shape which is more comfortable for long days at the range
The CZ P-07 is a revolutionary handgun, first released in 2009. It features the innovative Omega trigger system that allows for easy disassembly and reassembly without gunsmithing tools or knowledge. Plus, its unique convertible decocker/safety mechanism allows it to be safely carried cocked and locked like a 1911 or decocked with the first trigger pull in double action. As if that weren't enough, this pistol also has forward cocking serrations for greater control and interchangeable backstraps accommodating various hand sizes – all topped off by solid metal sights!