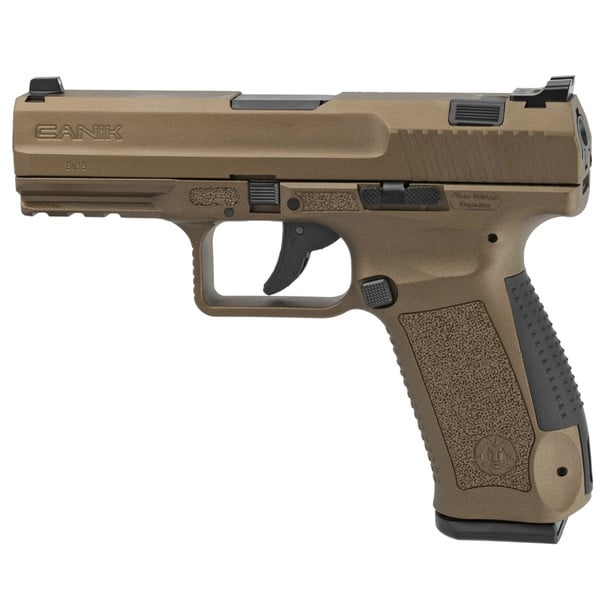 Comes with industry standard dovetail sight cuts
Improved DA/SA trigger
MIL-STD-1913 Picatinny rail
Top slide-mounted disassembly button
Match grade barrel
Loaded chamber indicator
Striker status indicator
Reversible magazine catch
Burnt Bronze Color
Introducing the CANIK TP9DA 9mm, a firearm engineered for superior accuracy and reliability in any shooting scenario. The nitride finish significantly improves wear resistance, and a patented double-action trigger design assures maximum control. The TP9DA is outfitted with Warren Tactical sights complete with an easy-to-spot dot front sight that simplifies target acquisition even in low-light conditions. On the top, you see the decocker and disassembly button – such placement allows for shooting in DA mode and a safer carry. Finally, with its highly attractive burnt bronze finish and 18-round magazine capacity, the firearms' performance will inspire awe and deliver firepower whenever triggered. At CANIK, safety and inclusivity aren't just buzzwords; they are integral to the design.