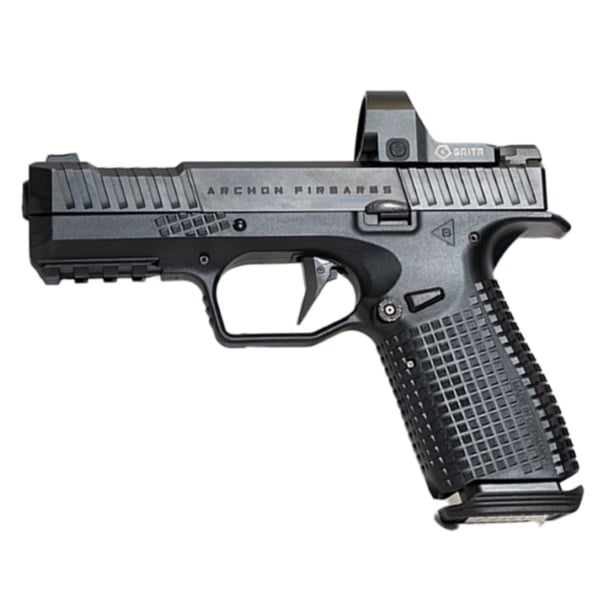 4.29in Match-Grade Traditionally Rifled Barrel
9mm Chambering
Front and Rear Cocking Serrations
Trigger Block, Firing Pin Safety Block, Trigger Bar Disconnect
Innovative Grip Mapping Texture
Full Metal Magazine with Baseplate Designed for Ergonomic Loading
Archon is a brand committed to providing top-of-the-line weapons platforms and accessories to everyone from law enforcement personnel to civilians. One of their crowning achievements is the ARCHON Type B Pistol – a true game-changer. With its Glk standard dovetail, front and rear slide serrations, a beavertail frame, a flat-faced, short-reset trigger, and an integrated flared magwell for quicker reloading, this 9mm pistol is a high-performing masterpiece. It's noteworthy that Archon Firearms has been nothing short of a trailblazer – its revolutionary AF-Speedlock technology has elevated industry standards and paved the way for enhanced accuracy and reliability. It's no wonder why they're known for creating exceptional weapons platforms and accessories. The ARCHON Type B is waiting to be explored, so come to GRITR Range and give it a try. Particularly as our Type B comes with the pre-installed Gritr Caracara Red Dot – a superslim-profile sight that features an extra-large Parallax-free lens and crisp 4 MOA single dot reticle.