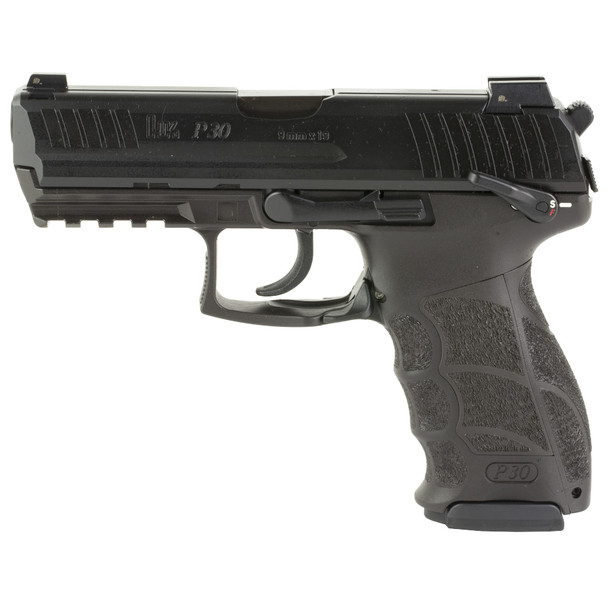 Polymer Frame
Cold Hammer Forged Barrel
Polygonal Rifling
Ambidextrous safety with Rear Decocker
Dual slide releases and magazine release levers
Meet the P30, a modern and innovative police and security pistol designed by Heckler & Koch. It combines function and safety with awesome features like interchangeable backstrap inserts and lateral plates, making it easily adjustable for any user. Ambidextrous controls include dual slide releases and magazine release levers, while, on the rear of the frame, you see a serrated decocking button. Also, the HK P30 features a special LEM trigger system that combines a cocked striker component and a double-action hammer system with the benefits of reduced risk of unintended firing and greater ease of use. In case of an ammo-related failure to fire, all you need to do is squeeze the trigger once again instead of pulling the slide back to recock. The P30 was extensively tested, firing more than 91,000 rounds without any major component failures, and has been adopted by several European police agencies. Rent the HK P30 at GRITR Range today!